Your browser is too old
We can't provide a great video experience on old browser
Update now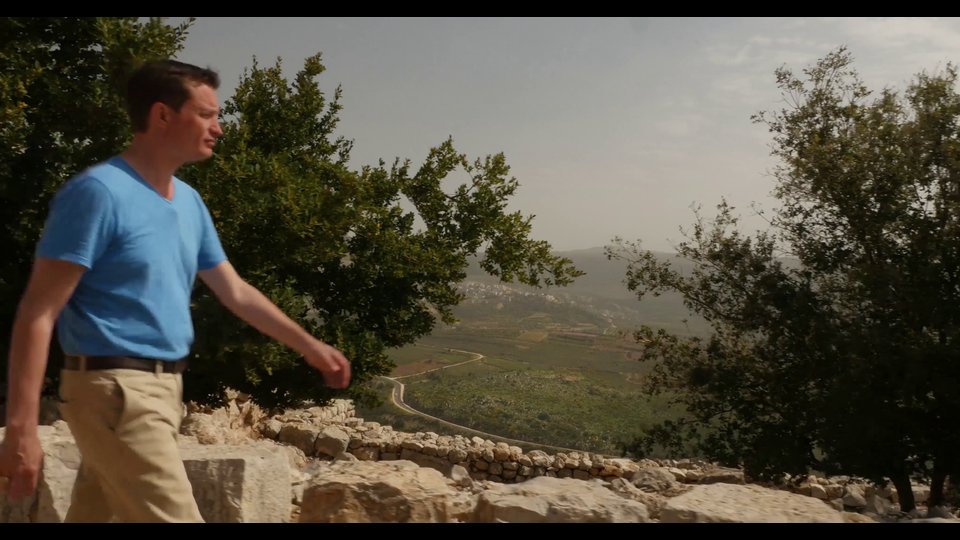 04:41
Story of Redemption 3.1 - God Makes a Great Request and Promise
About This Class
Extended Discussion / Devotional Thoughts on Story of Redemption 3.1 - God Makes a Great Request
The Story of Redemption Film Series has eight parts, with 4-5 videos in each part, each video being 5-6 minutes long. The series is designed to where this series can be gone through in eight weeks, with several videos being watched each week. However, each video can also serve as a stand alone devotional thought / discussion prompter. The questions below are for using the SOR 3.1 video (one of several videos in part 3 of this series) in this more extended fashion. CLICK HERE to begin watching the full series!
Using this Video as a Devotional Thought or in a (Seeker) Small Group
Questions to Ask
What words or thoughts come to mind when you hear the word "faith?"
God calls for Abraham to leave everything behind and go to the land that he will show him. What would it take to actually follow someone / trust someone who said this?
Clearly, God Abraham to do something bold, dramatic, and great with this bold request. What do you feel that God is perhaps challenging you to do?
How could a responding to a great challenge like this impact one's life for good? How could it impact others?
What is perhaps getting in the way of you responding to the challenge that God may have put before you?
Using this Video Series to Reach Out to Seekers (on an Individual Level)
Step 1: Pray for your seeker friend, and ask God to bless your conversations and relationship with them.
Step 2: Send Out This Video Link Through Social Media / Email If sending through social media / email, send the link to this page out to a seeker friend with the following note: "Hi ________. I wanted to share this short video with you from a film series that I found. It seems to address some good questions about who God is and why we are here. I will follow-up with you in a day or two to see what you think, maybe grab some coffee and discuss a bit."
Step 3: Reach out to Your Friend and seek to set up a time to get together socially to discuss.
Step 4: Ask some of the above questions that come from the video when you get together.
Step 5: Ask your seeker friend what you can be praying for for them
---------------------------------------------
For Further Study - DOWNLOAD the .pdf of Part 3 in the Story of Redemption!
Discovery Bible Study - Make three columns on a piece of paper In column 1, write out the following verse. In column 2, write the verse in your own words. In column 3, write out how you will apply this verse this week.
"Now faith is confidence in what we hope for and assurance about what we do not see. This is what the ancients were commended for" (Hebrews 11:1-2).
What do you learn about God and people from the following passages?
Proverbs 16:3
_____________________________________________________________________
Matthew 6:33
___________________________________________________________________
Jeremiah 29:11
______________________________________________________________________
Hebrews 11:6
_______________________________________________________________________
Matthew 20:26
_______________________________________________________________________